without a doubt, my grandma makes THE BEST applesauce in the world. it's simply amazing. so i thought it would be fun to go to gram's house and learn how the magic happens. mand and linc joined me and we had a wonderful time. i love my grandma. she's so loving, witty, caring and lots of fun! mand and i were lucky enough to witness an applesauce miracle - the most jars gram has EVER gotten from a batch, 9 jars. she just couldn't believe it!
let the magic begin.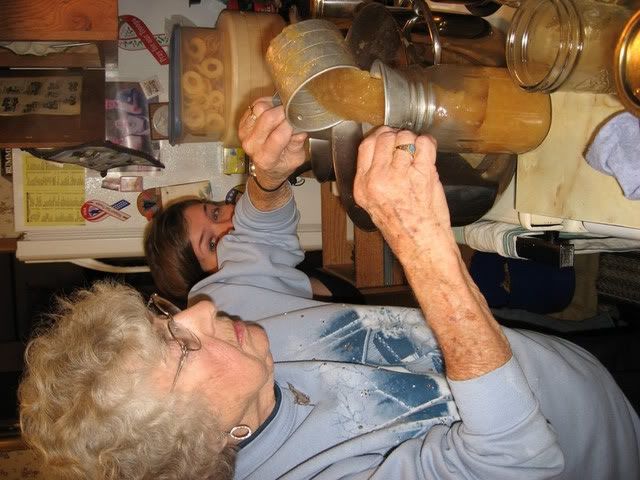 what's with the crazy cat in the back?

little cheeser.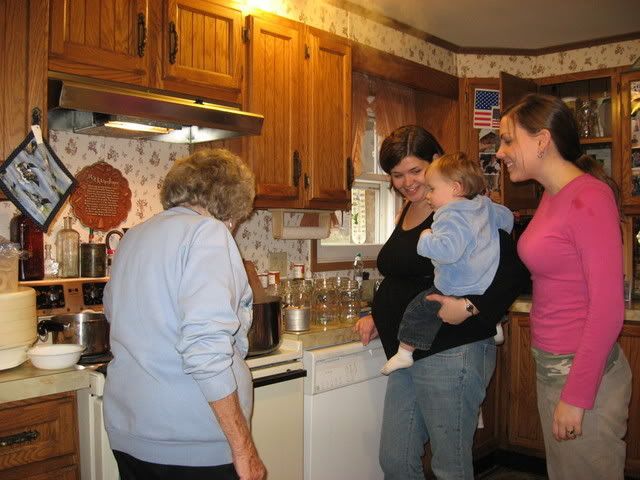 watch and learn.
he loves auntie marmo.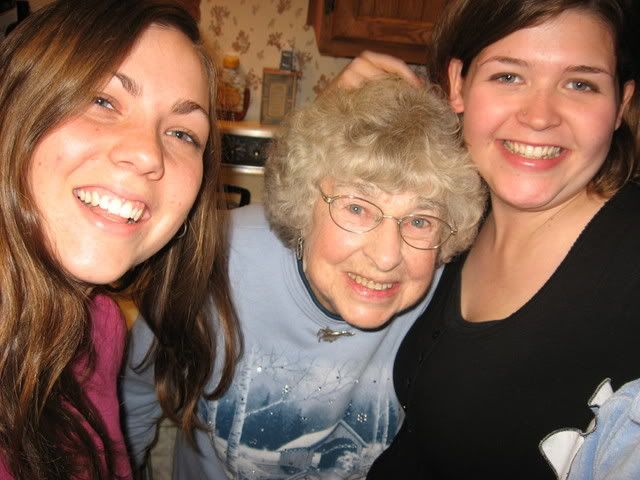 oops, cut out linco bean.
linc, saying cheese to gram rather than the camera.
now where'd linc go?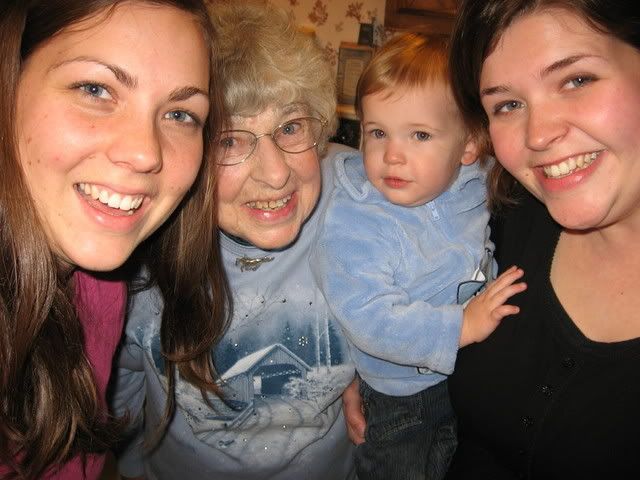 aha, i knew we could do it.
[although it may not look like it in the photos, mand & i did help!]

sooo, come on over for some fresh applesauce!